Creative Director
Wondrium
Wondrium is an online streaming service that features high-quality, in-depth educational content. The team behind the service invited us to embark on a complete rebrand of the platform, including a new name, logo, tagline, voice, design aesthetic, and foundational brand strategy.
View the work ︎
Your brain is going to love this place. Wondrium is a direct descendant of The Great Courses, one of the first companies to pioneer commercially available nonfiction content, selling VHS tapes of university-grade lectures to insatiable lifelong learners.
30 years later, they'd gone from having virtually no competitors to having dozens — some bigger, some trendier, and all crammed into a vertical that sits firmly in the shadow of streaming giants like Netflix. To defend their position as a premier content provider, the team at TGC invited us to help them turn their streaming platform into a standalone flagship brand — developing a new name, logo, tagline, voice, design aesthetic, and foundational brand strategy.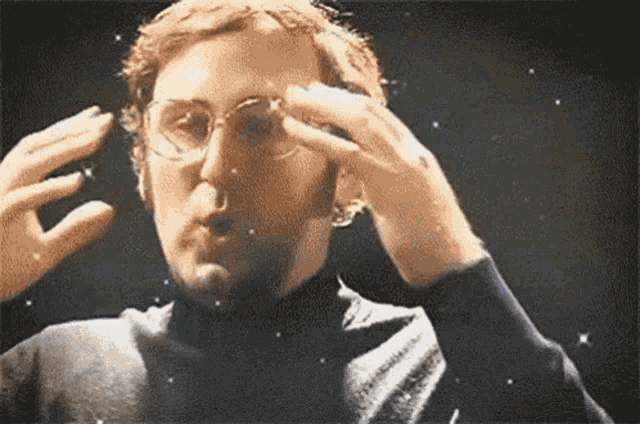 EXPLORATION & DISCOVERY

In our initial exploration phase we focused primarily on understanding why people love learning, and specifically, why they love it enough to pay a subscription fee every month to get it. We realized the new branding needed to embody that feeling people get when they learn something new — a feeling that occurs frequently when you have content as deep and as nerdy as TGC's. We knew providing "mind-blowing" learning moments was one of our key differentiators, but we still needed to find out why our audience found that so valuable.
AUDIENCE RESEARCH

To better understand our audience, we began with TGC's online user cluster analysis. This analysis grouped their users into two main categories: 1) Seekers — "lifelong learners'' who pursue knowledge for the sake of knowledge; and 2) Solvers — people who want to learn a specific skill for a specific purpose. We dug into the data behind the clusters, and launched a live user intercept survey on
thegreatcourses.com
so we could ask users directly what they love about the service. This additional research helped us develop 6 distinct audience archetypes, each each with a profile outlining its core motivations, and specific challenges and opportunities around communicating with it.
BRAND STRATEGY

Once we had a firm grasp on the value propositions that resonated with our target audience — TGC's celebration of learning, the quality of the teaching, and the overall unapologetic nerdery of it all — we were able to develop several new brand strategy directions. We worked with the TGC team to select 2 finalist directions, which we then took into strategy validation.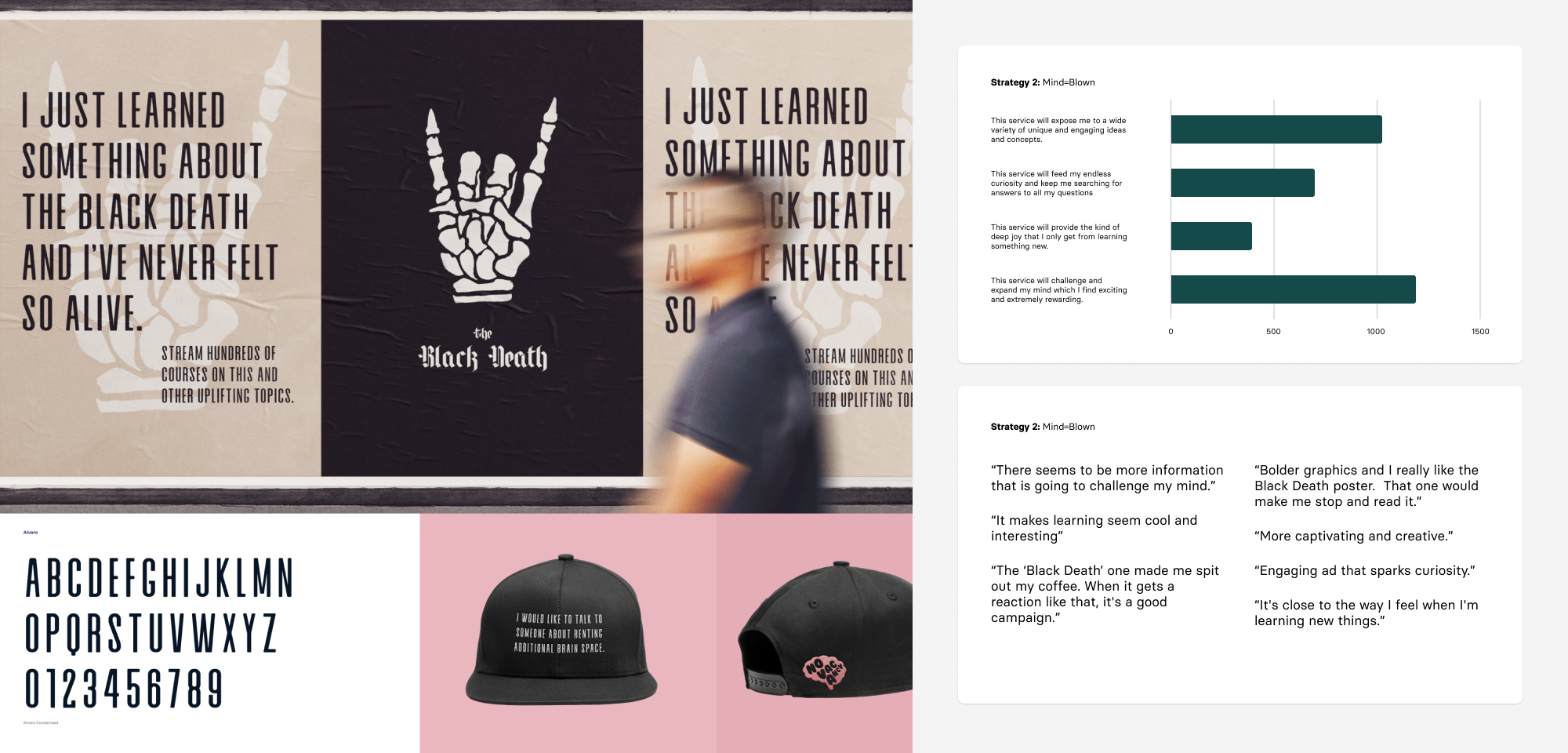 STRATEGY VALIDATION


Here's one of the hardest things about any rebranding process: once you've developed a new brand strategy, how do you know if that strategy is any good? Are you going to like the messaging and design that comes out of it? Is it going to resonate with your audience? Before we settled on a final strategy direction, we developed "test" desing and messaging in the form of marketing collateral for both of our finalist directions. We then engaged the testing service Prolific to get online feedback from representatives of our prospective audiences.
NAMING APPROACH


After reviewing internal feedback, the marketing collateral examples, and the Proflic testing results, the team at TGC selected the "Mind=Blown" brand strategy. Our next task was developing a new name to pair with the new branding. Finalizing the brand strategy before beginning the naming process allows us to approach naming more strategically, and focuses the exploration significantly. After concepting a few hundred name ideas (yes, even a more focused process involves brainstorming hundreds of names), and following a series of workshops, internal polls, and another round of Prolific testing, we settled on our new name, logo, and tagline: Wondrium. Your brain is going to love this place.
---
"You guys have a very tight process, and you've done a great job keeping us honest. I hope you feel as delighted as we do."

Paul Suijk, CEO, Wondrium


---
COACHING & HANDOFF


The Wondrium brand is a huge departure — in style, tone, and messaging — from anything the TGC team had done before. So to prepare for the rebrand rollout, the team enrolled in what we called "Wondrium University" — a month-long series of workshops we created to train them in everything from writing headlines to mapping out a successful relaunch plan. As a compliment to Wondrium U, the new brand guidelines were also developed as more of an interactive how-to manual than a static documentation booklet.
Wondrium continues to celebrate its passionately curious subscribers and remind us that learning can provide a sense of joy that simply can't be found anywhere else.


TEAMMATES
Brand Strategy & Copywriting: Elyse Kamibayashi
Brand Strategy & Art Direction: Elliott Muñoz
Brand Strategy & UX Design: Katherine Olvera

---
Another project, perhaps?