Washington Speakers Bureau
We developed a system that let the Washington Speakers Bureau update their almost 40-year-old brand using a modern and inspiring site redesign that connects with a more diverse audience.
View the work ︎
Champions of the shared idea. The Washington Speakers Bureau is one of the world's premier speaker booking agencies, but they were struggling to effectively communicate the premium quality of their brand.
Competition was growing from organizations like TED, who were reaching a highly diverse audience using a more modern approach. At the same time, being perceived as a quintessentially "Washington" organization was becoming increasingly challenging in a divisive new political era. WSB reached out for help reimagining the way they tell their organizational story and market their speakers. The result was a complete overhaul of their site's branding, user interface design, and backend infrastructure.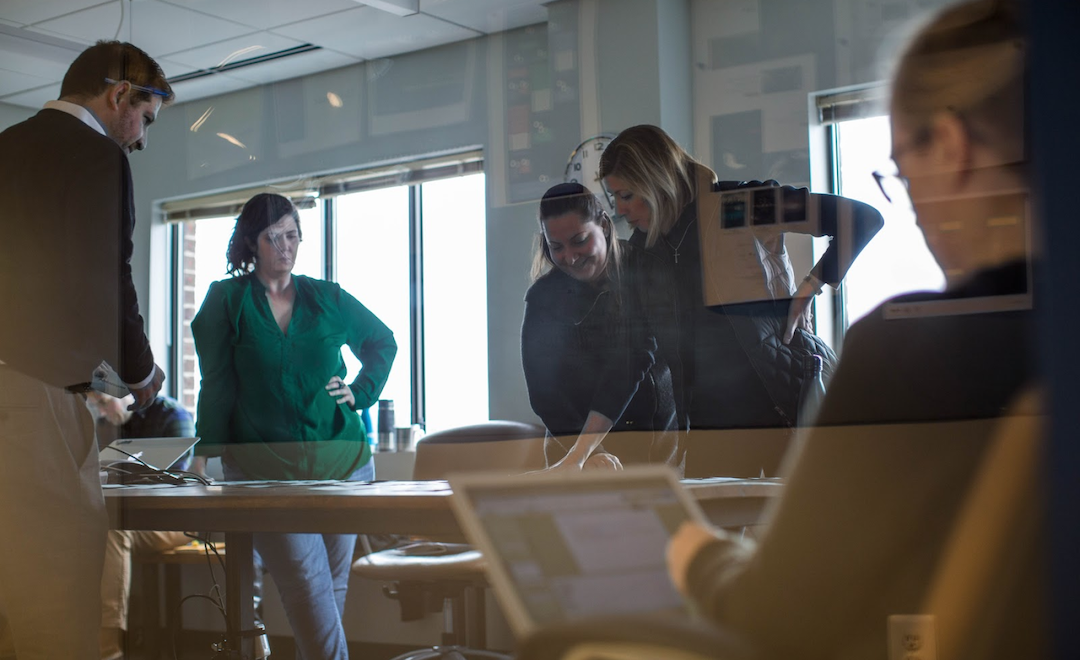 STRATEGY
We explored several new brand concepts for WSB — some focused on their unique organizational expertise, while others highlighted the value their speakers provide. Ultimately we selected a brand direction called "To Share is Human", a concept that grew out of the realization that sharing ideas is at the root of our humanity. This strategy positions WSB as "the champions of the shared idea" — an advocate for both the speakers who share them, and for the audiences who spread those ideas around the world.
DESIGN & CONTENT
Based on this brand direction we began a complete overhaul of WSB's visual system and editorial style. This included a new vision for design, photography, video, voice, and content hierarchy. We also gave WSB's logo a refresh that modernized its look and digital usability. To help WSB's design and content team leverage the new strategy, we produced a full complement of brand deliverables, including: a brand vision deck; a brand style guide for visual design, editorial voice, and brand extension; and content strategy guides for both structure and substance.
IMPLEMENTATION
We also developed a content "triage" plan to help prioritize the content migration team's efforts and progressively update their almost 40-year-old brand. We outlined 5 basic page levels that represented increasingly robust and labor- intensive update efforts, and made preliminary recommendations for which pages should be updated first. This means WSB can focus their content resources on their highest priority communication areas — like their exclusive speaker profile pages — without the entire system feeling like it's still "under construction".


---
"We're geeking out here a little bit. The vision has really come to life."

Andres Mancini, Sr. Director of Marketing, WSB


---
We helped a Washington institution revitalize their brand through a comprehensive redesign that embodies their core organizational belief: that the shared stories of passionate individuals have the power to inspire and transform the lives of others.
TEAMMATES
Brand Strategy & Art Direction: Elliott Muñoz
Brand Strategy & Visual Design: Minh Tran
UX Research & Strategy: Curt Arledge
Front-End Development: Trevor Davis
---
Another project, perhaps?