Content Strategist | Copywriter
U.S. Forest Service |
Ad Council
Discover the Forest
Discover the Forest is a campaign from the Ad Council in partnership with the United States Forest Service. Its goal is to help families with kids spend more time outside discovering nature through the National Forests near them.
View the work ︎
Your forest is ready. All public lands belong to the public and exist for our exploration and enjoyment. So how do we make the outdoors feel more accessible to everyone?
While it doesn't take a lot of planning or money to spend time outside, not knowing where to start when you're contemplating a trip to a forest, park, or trail can make what should be a fun adventure feel totally out of reach.
Discover
the Forest was created as a tool for parents and caregivers who want to spend more time outdoors, but need information on where to go, what to do, and what to bring or prepare.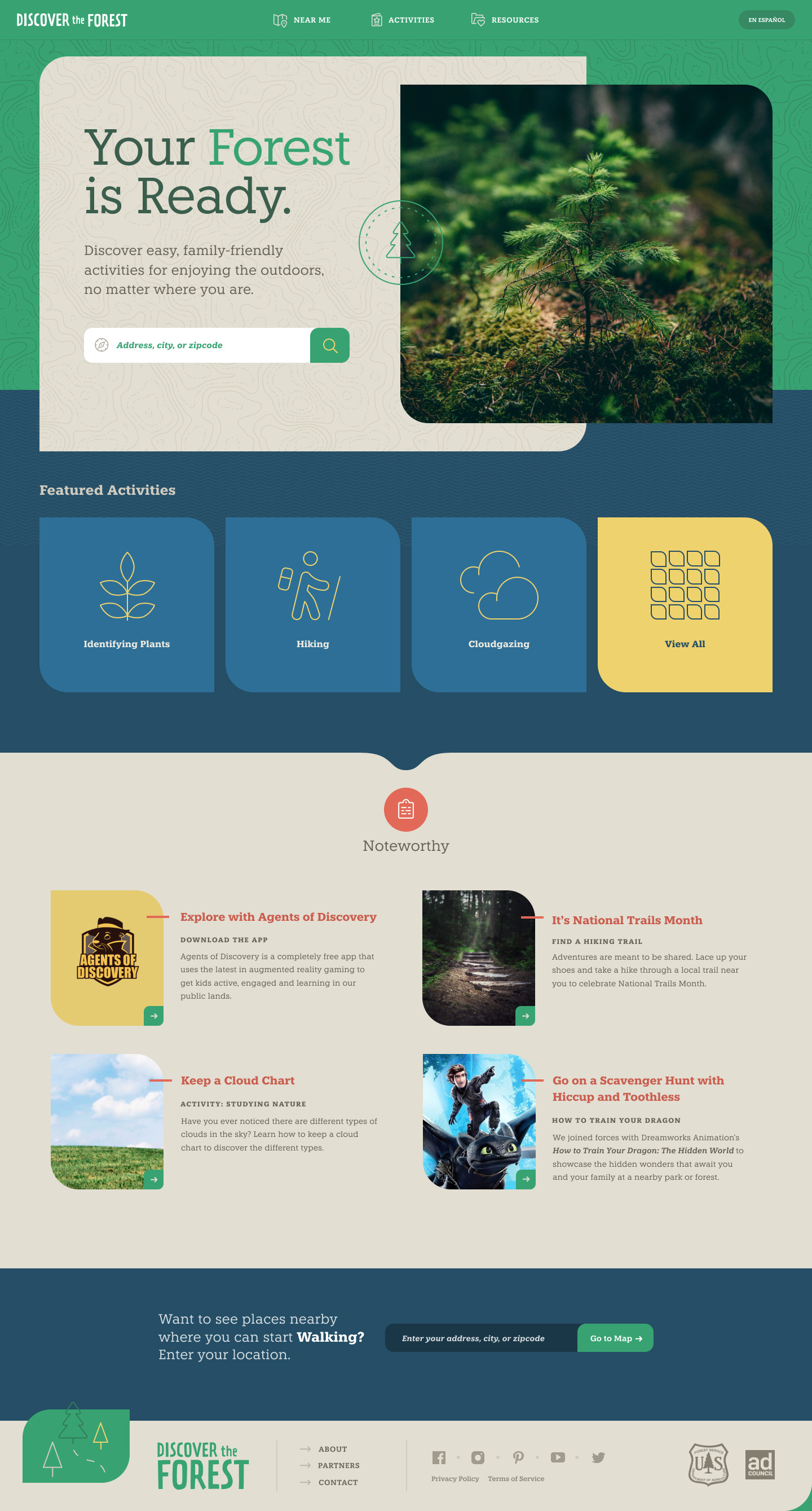 STRATEGY
Our strategy was articulated through a simple phrase, "Your Forest is Ready" and can be broken down into three promises we made to visitors on the site:
We'll help you find an activity or place outside that's right for you and your circumstances, location, and interests.


All public lands belong to the public, and they're there for you to explore and enjoy.


It doesn't take a lot of effort or money to spend time outside, and we'll make it easy to wrangle logistics and help you decide what to bring.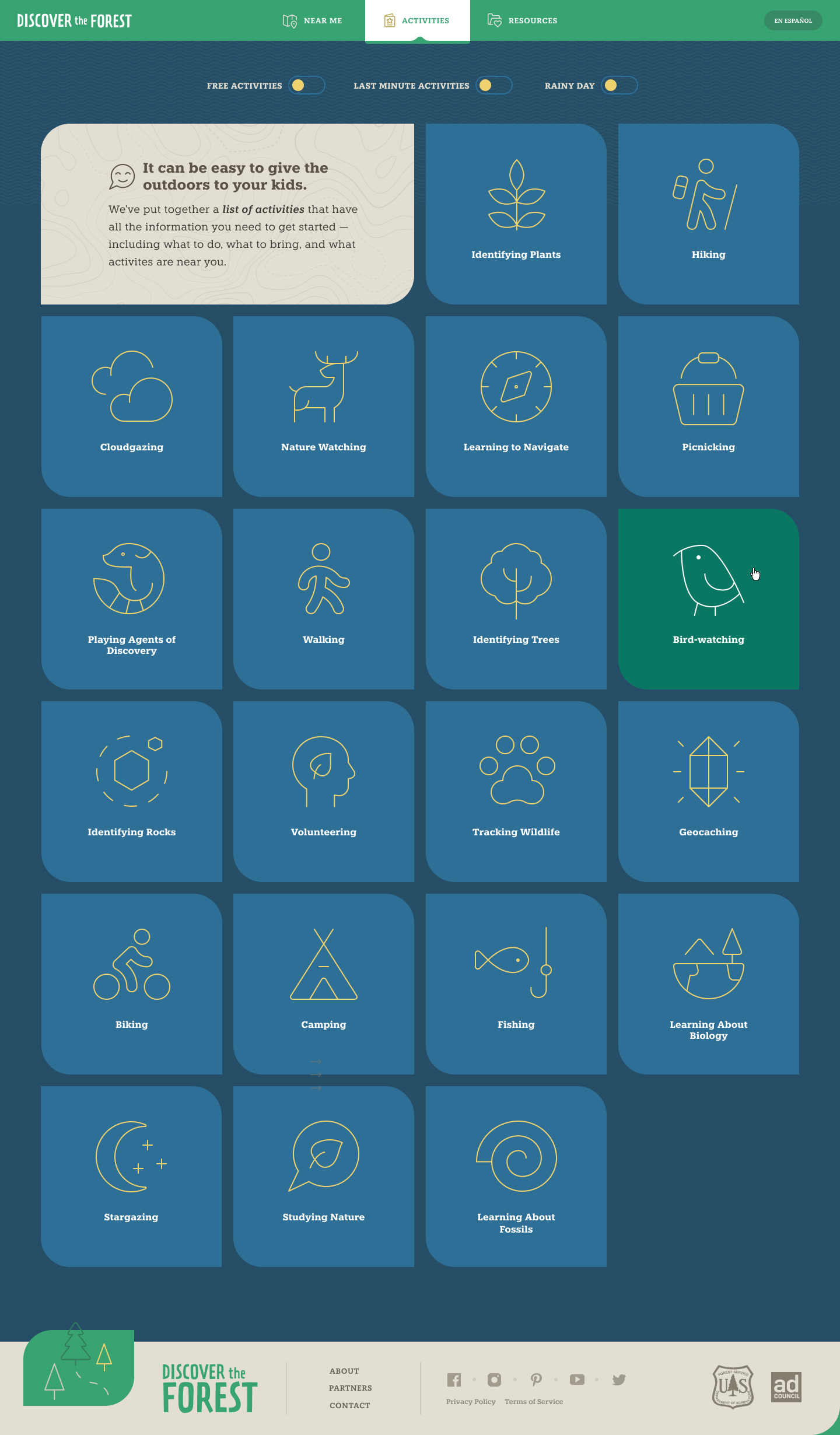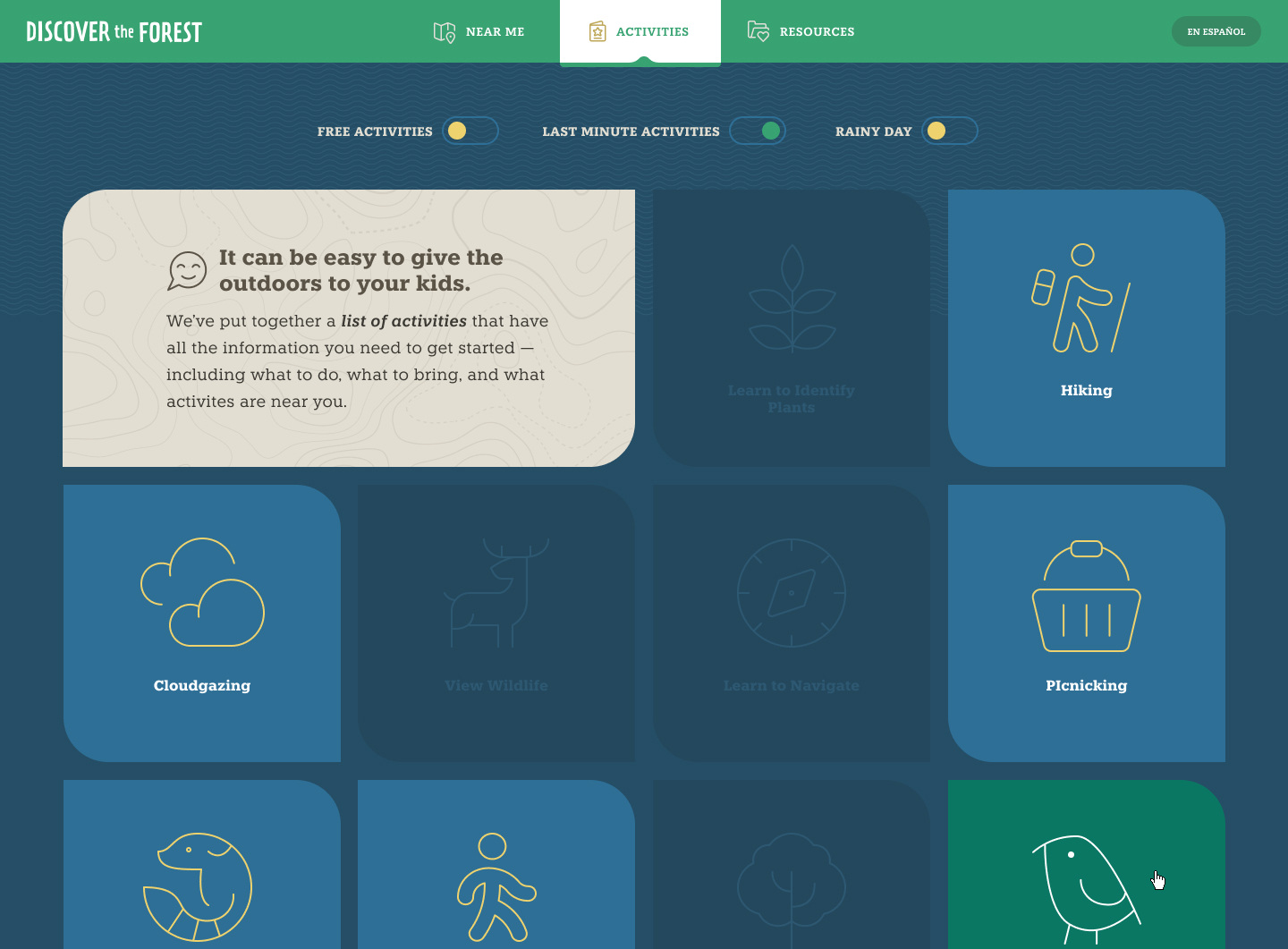 CONTENT
Our strategy informed crucial decisions around the structure and content of key site pages and it impacted the way we displayed "activities" parents could do with their kids. It also influenced our decision to build a map feature that our audience could use to find nearby forests and parks — a map that also features important information about the park and what to bring.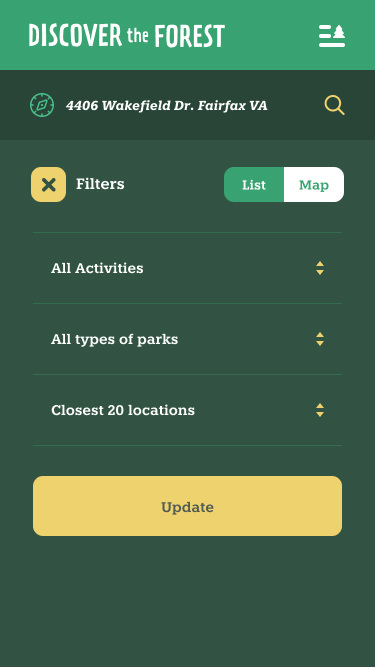 VOICE & MESSAGING
We knew we needed to take outdoor activities that seem complicated, and break them down into something parents could do without equipment or preparation. We saw this as an opportunity to emphasize the joy of discovering — or rediscovering — the tools we all have on hand: curiosity, playfulness, and awareness.

We knew our accessible approach needed to come across not only in the information we provided, but also in the way we provided it. We were careful to strike a balance between sounding joyful and encouraging, and remaining clear, calm, and mature.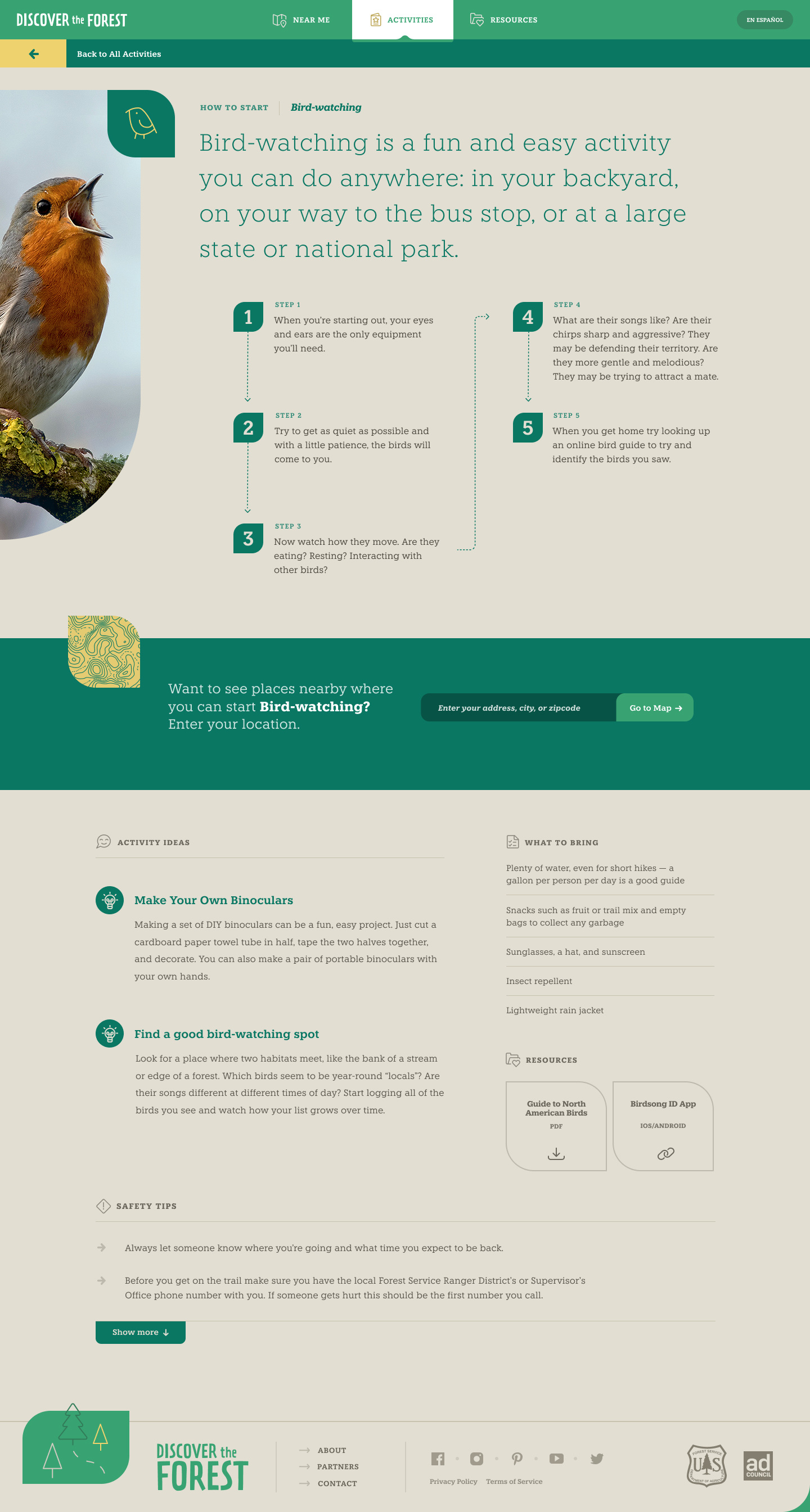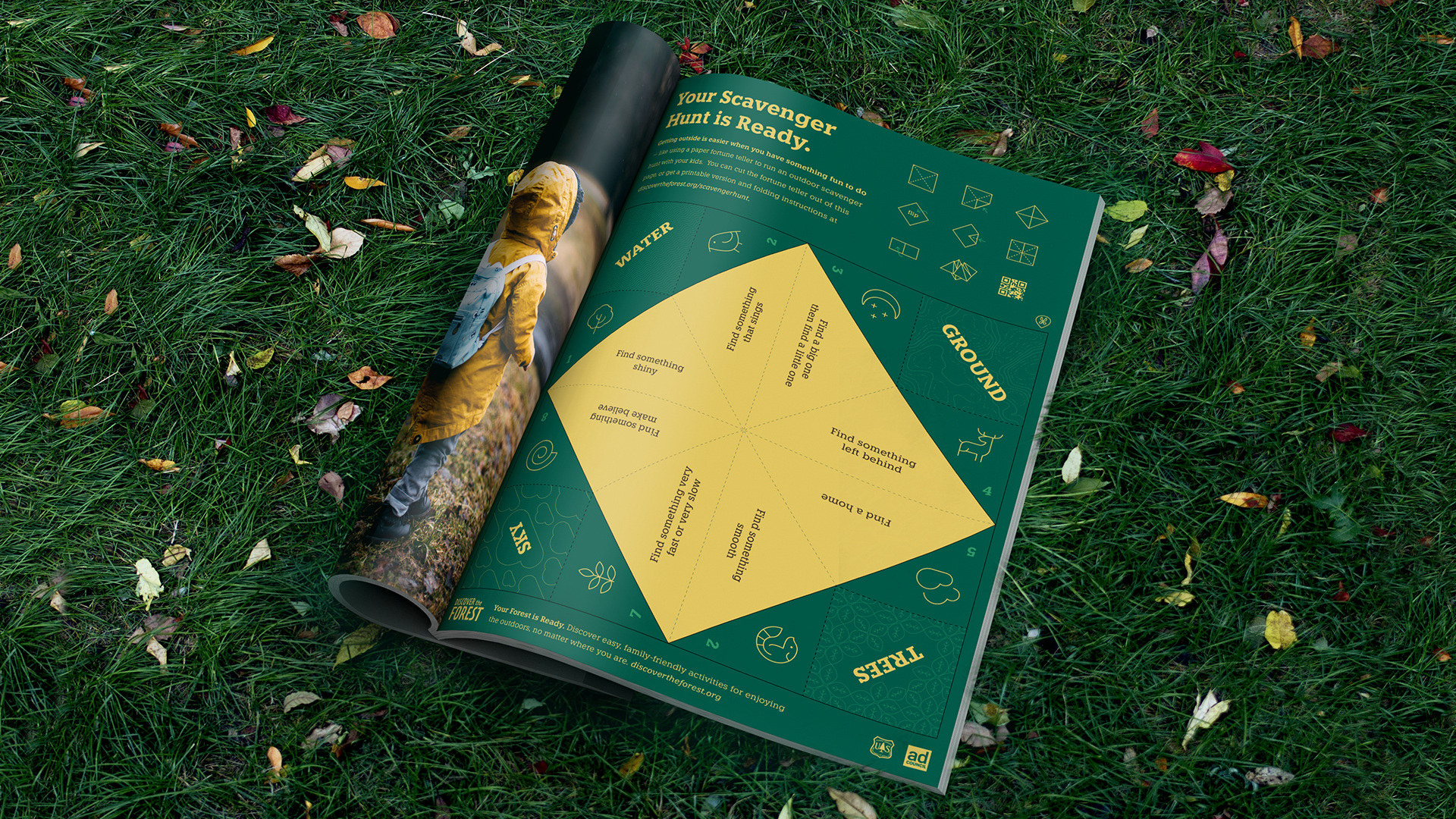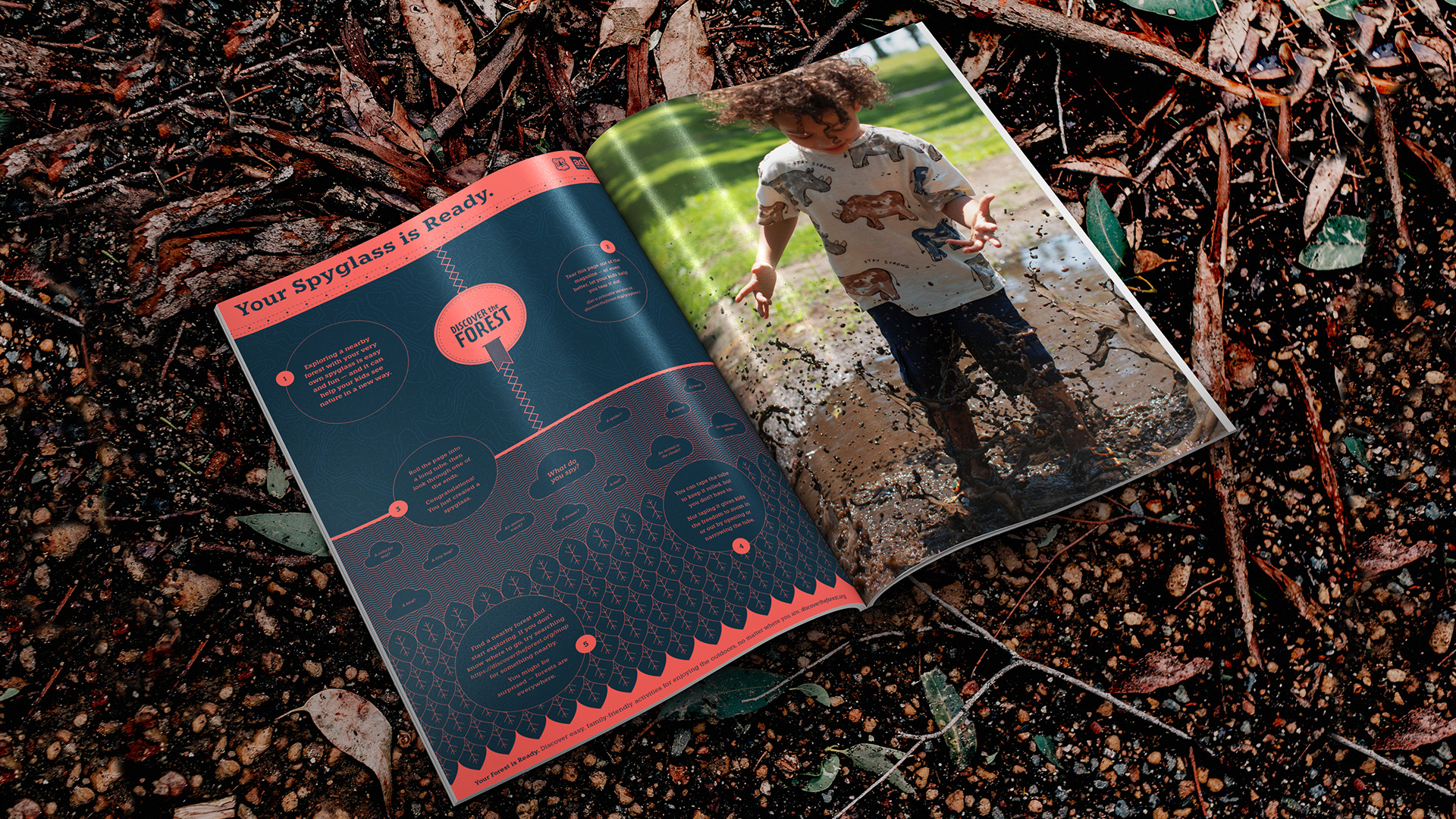 Our Discover the Forest campaign strategy helped us bring together local map destinations, kid-specific activities, and parent resources into an interconnected and engaging exploratory experience.
TEAMMATES
Art Direction: Owen Shifflett
UX Design & Research: Emmi Laasko
Brand Strategy & Copywriting: Natalie Reich
Copywriting: Elyse Kamibayashi

---
Another project, perhaps?