Creative Lead |
Brand
Strategist | Copywriter
NFL Players Association
In the shadow of "shut up and play" and the first collective bargaining negotiation in almost a decade, we reimagined a digital home for the NFL Players Association that redefines what it means to be a strong, active, and culturally relevant labor union.
View the work ︎
Get open. As the union that represents professional football players in the NFL, the NFL Players Associations is uniquely dedicated to the success and well-being of all players, both on and off the field.
But when the average on-field career lasts less than 3.5 years, you have to inspire players to think bigger — to take advantage of the things the game has to offer, but also see the opportunities available beyond the stadium. We worked with the NFLPA to develop a creative strategy called "Get Open". Get Open was a metaphor for getting ahead as a player, getting out in front of the rest of your career, and ultimately getting what you want as a professional athlete, and beyond.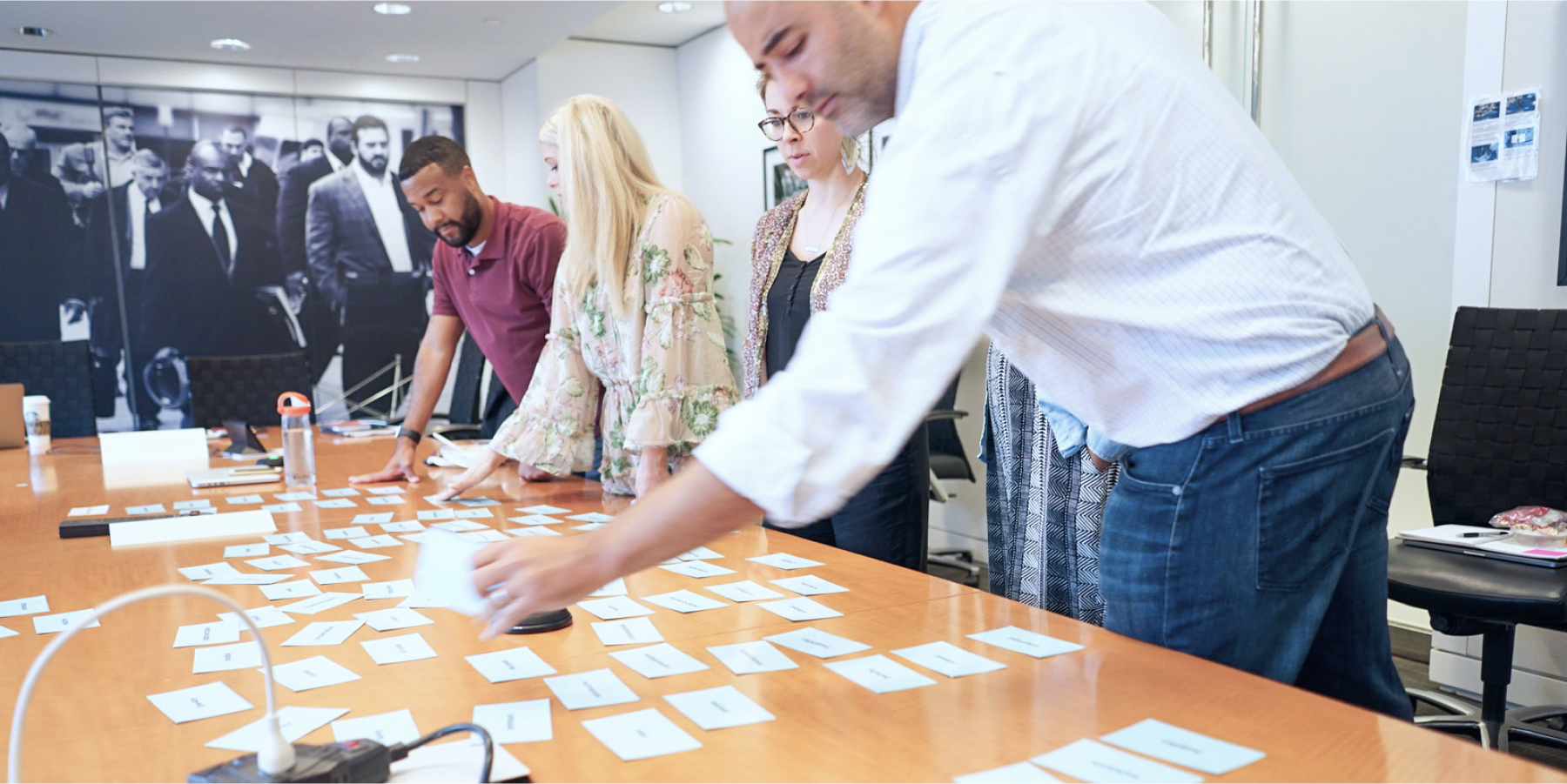 DESIGN
We wanted our design to express the full depth of players' identities — the Performer, the Professional, and the Athlete. The overall look and feel was polished, confident, and reflective of the personalities of the players themselves.
VOICE
The voice we developed for the Get Open world was tenacious, authentic, and full of possibility. Our messaging focused on the way the NFLPA is helping players get more out of the NFL than it gets out of them, and showcasing the lives behind the uniforms.
---
"The level of thoroughness, communication and expertise we've experienced has been phenomenal. Grateful for your whole team!"

Stephanie Blackwell, Digital Strategy Manager, NFLPA


---
As they entered a new agreement with the NFL, we helped reinvent the NFLPA's approach to serving their members in the digital space and repositioned the way they communicate their identity as a highly relevant next-generation union.
TEAMMATES
Brand Design & Strategy: Elliott Muñoz
UX Research & Strategy: Curt Arledge & Becky Radnaev
Front-End Development: Trevor Davis
---
Another project, perhaps?