DICK'S Sporting Goods
Women's Fitness
We created an interactive campaign site for DICK'S Sporting Goods featuring a shoppable digital lookbook of women's athletic apparel. The site draws users in with narrative video, photography, and shareable inspirational content.
View the work ︎
Strong is the new skinny — that was the rallying cry behind the Women's Fitness campaign we created for DICK's Sporting Goods (DSG).
DSG wanted to reach women who are serious about pushing their bodies, not to conform to society's standards, but hit the goals they set for themselves. They want high-quality, on-trend, versatile clothing that meets both their athletic and aesthetic needs. We put DSG's line of women's apparel on their radar with a campaign that celebrates the lives of strong, beautiful women in a series of product-featuring storytelling vignettes.

CONCEPT
Our strategy centered on creating an authentic, inspiring narrative that our audience could relate to and share. Shooting the DSG apparel in motion, on real female athletes, and paired with unique motivational copy helped us make that genuine connection. We knew stock imagery wasn't going to cut it if we wanted to create an authentic brand story, so we partnered with film house Alchemy to art direct the site's custom video and photography, and wrote strong accompanying headlines to bring the campaign's voice to life.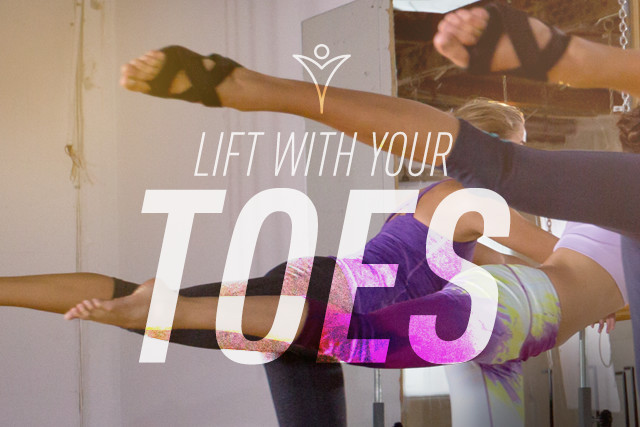 INTERACTIVE CONTENT
We introduced another layer of complexity by creating interactive, scalable content tiles that needed to display on top of video and control some of its functionality. These tiles let users shop the stories of different athletes on the site. Women use inspirational images as a source of fitness motivation, so we included tiles with inspirational content, designed specifically to share, tweet, and pin.

---
"Viget helped concept and execute a series of Lookbook digital campaigns across our focus areas, along with developing a backend system that tied them all together for our customers. It was a whole new way of connecting experiential brand content to ecommerce and revenue."

Jay Basnight, Former Director of Digital Marketing, DICK'S Sporting Goods


---
We created an empowering, highly-interactive campaign site for DICK'S Sporting Goods that draws its audience in with narrative-based photography and video, making it easy for users to share their favorite products over social media.
TEAMMATES
Art Direction: Owen Shifflett
UX: Laura Sweltz
Front-End Development: Chris Manning



---
Another project, perhaps?