Creative Lead | Brand Strategist | Copywriter
Armstrong Tires
What if a tire company asked their customers to stop caring about their tires? We helped relaunch a classic tire brand by imagining a world where knowing absolutely nothing about tires is the secret to getting the best deal on tires.
View the work ︎
Getting back on the road. Once the 5th largest tire manufacturer in the world, Armstrong Tires was purchased by Pirelli in 1988 and by 2012 was close to being phased out completely.
That's when ZAFCO — a global tire manufacturer and distributor — stepped in with the goal of buying and rebuilding Armstrong Tires from the ground up. ZAFCO asked us to help them fully reimagine the Armstrong brand, from its core strategy, all the way to its beloved century-old rhino mascot, Tuffy. Together, we developed a revitalized brand, mascot, communication strategy, and flagship website to herald the reintroduction of an iconic name in tires.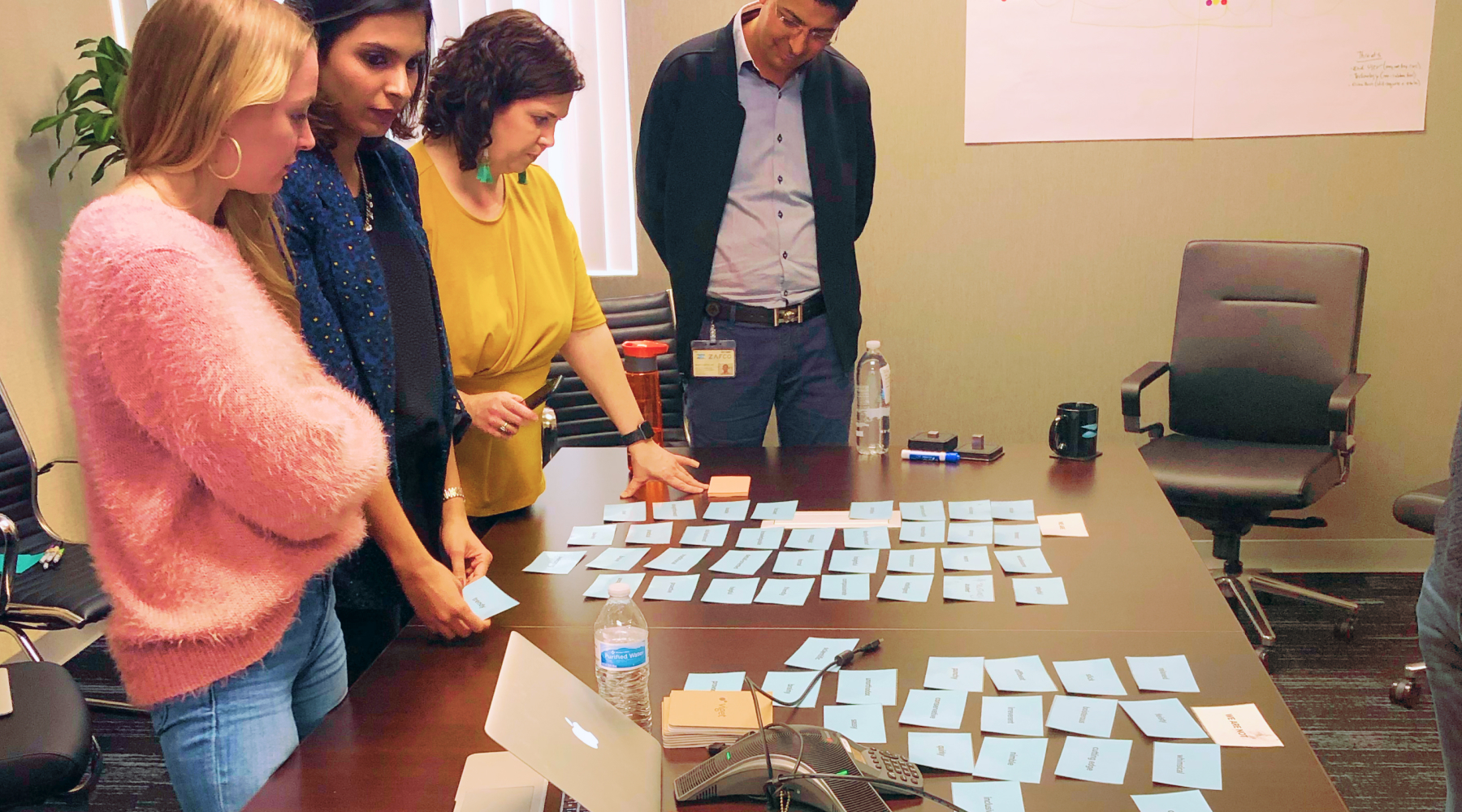 RESEARCH & DISCOVERY

We spent several weeks digging into what makes Armstrong tires unique. Through stakeholder interviews, customer interviews, market research, and an all-day strategy workshop, we discovered a product with a compelling warranty value proposition backed by a company with an uncompromising level of integrity and service.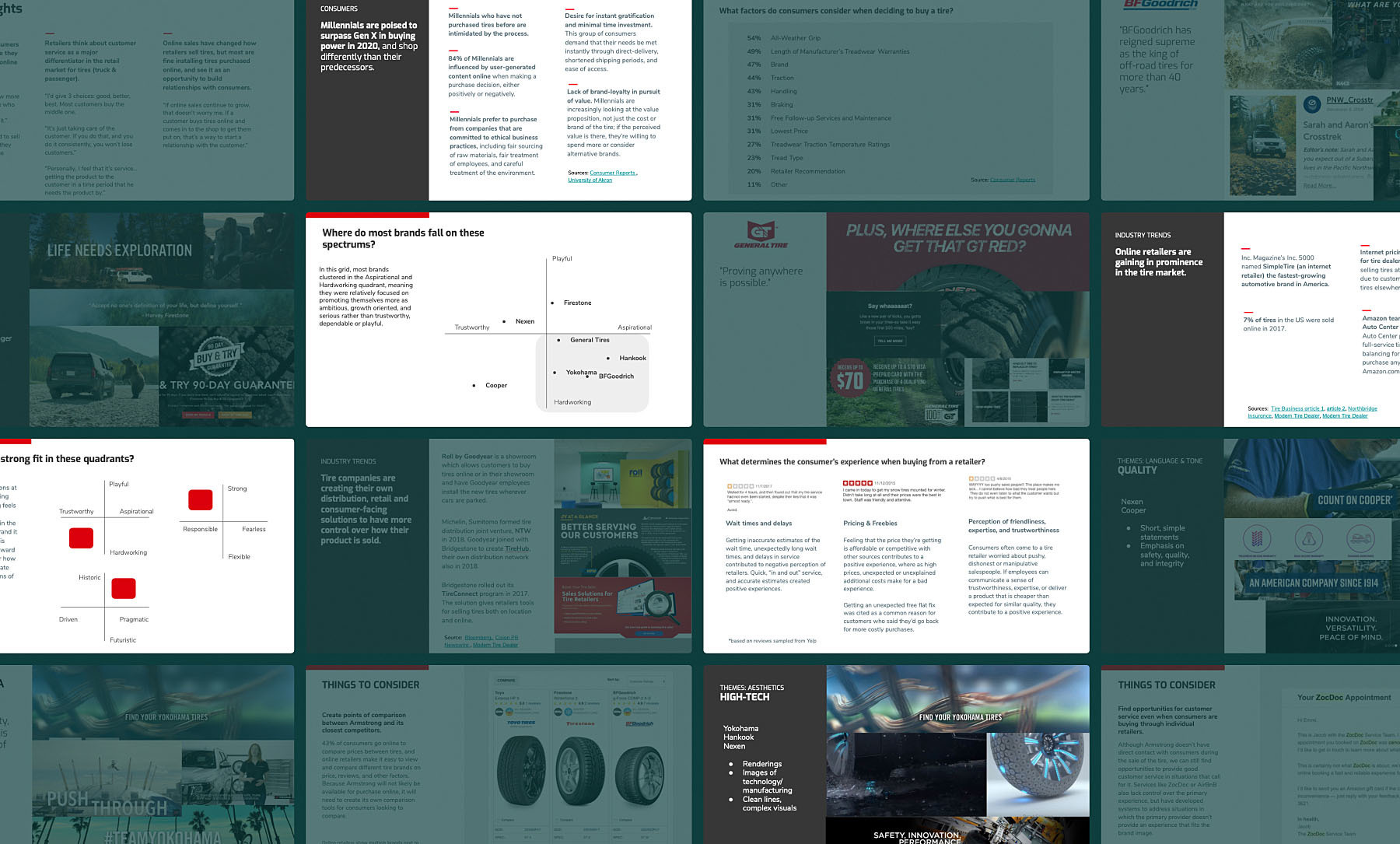 INSIGHTS & ANALYSIS

One of the key insights that came out of our research was that people don't spend a lot of time thinking about their tires. As we started concepting our core strategy ideas, we realized we could either try to change that reality, or we could take advantage of it. We decided to take full advantage, dialing in on a strategy we called "The No-Brainer".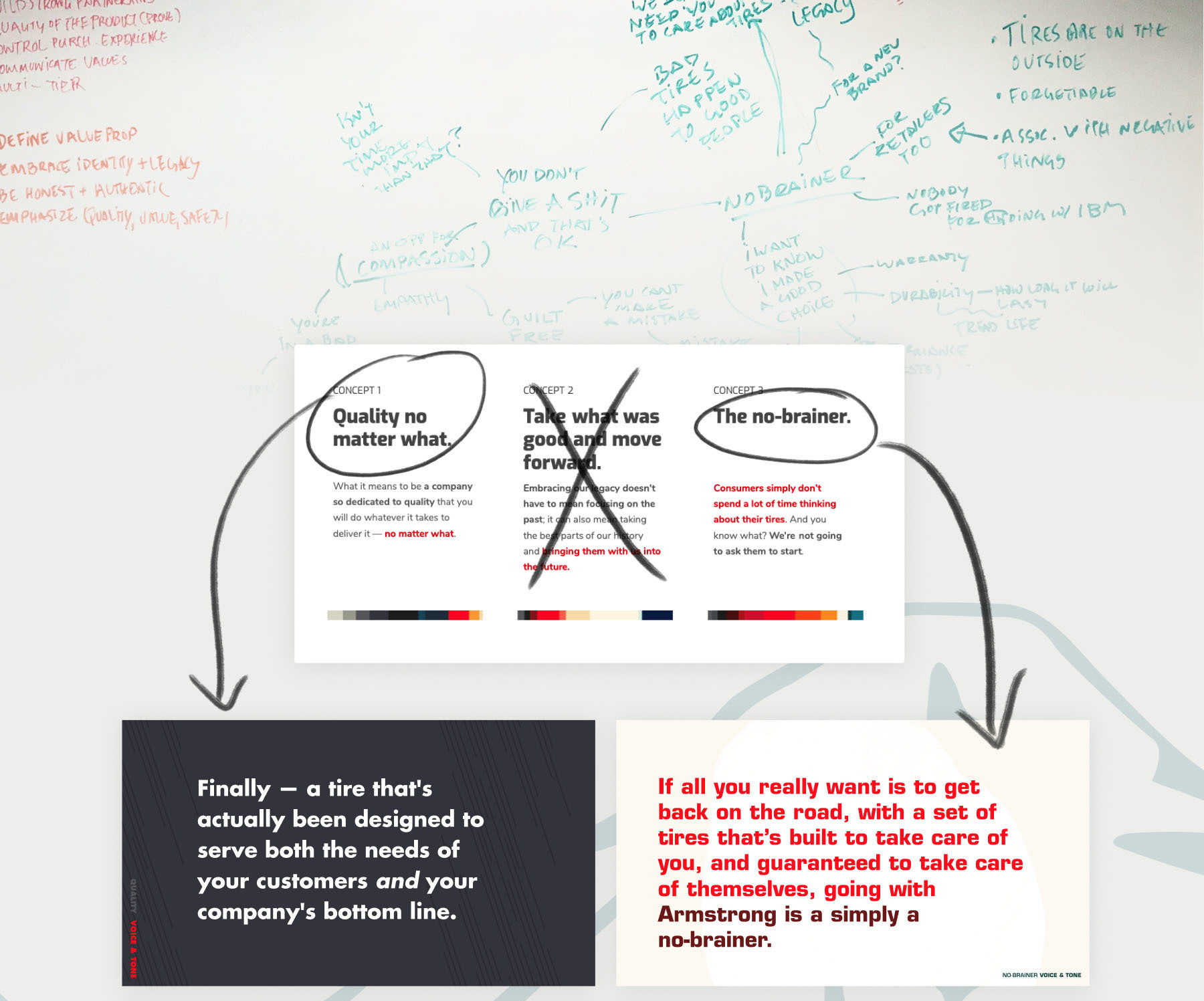 BRAND STRATEGY

The No-Brainer concept centered on this proposition: If you just want a tire that's built to take care of you, and guaranteed to take care of itself, then Armstrong Tires are simply a no-brainer. We used a straightforward, savvy, and compassionate tone to make the brand stand out in a field of competitors that range from aggressive and braggadocios, to expected and treacly.
AUDIENCE TARGETING

The No-Brainer concept also allowed us to target both of Armstrong's audiences with the same strategy. The "making a good choice should be an easy choice" messaging was tailored to the consumer B2C audience. But for the B2B audience — the tire dealers that Armstrong sells to directly — we pointed out that a gold-standard warranty and an under-market price point make adding Armstrong to your store's product lineup a clear no-brainer.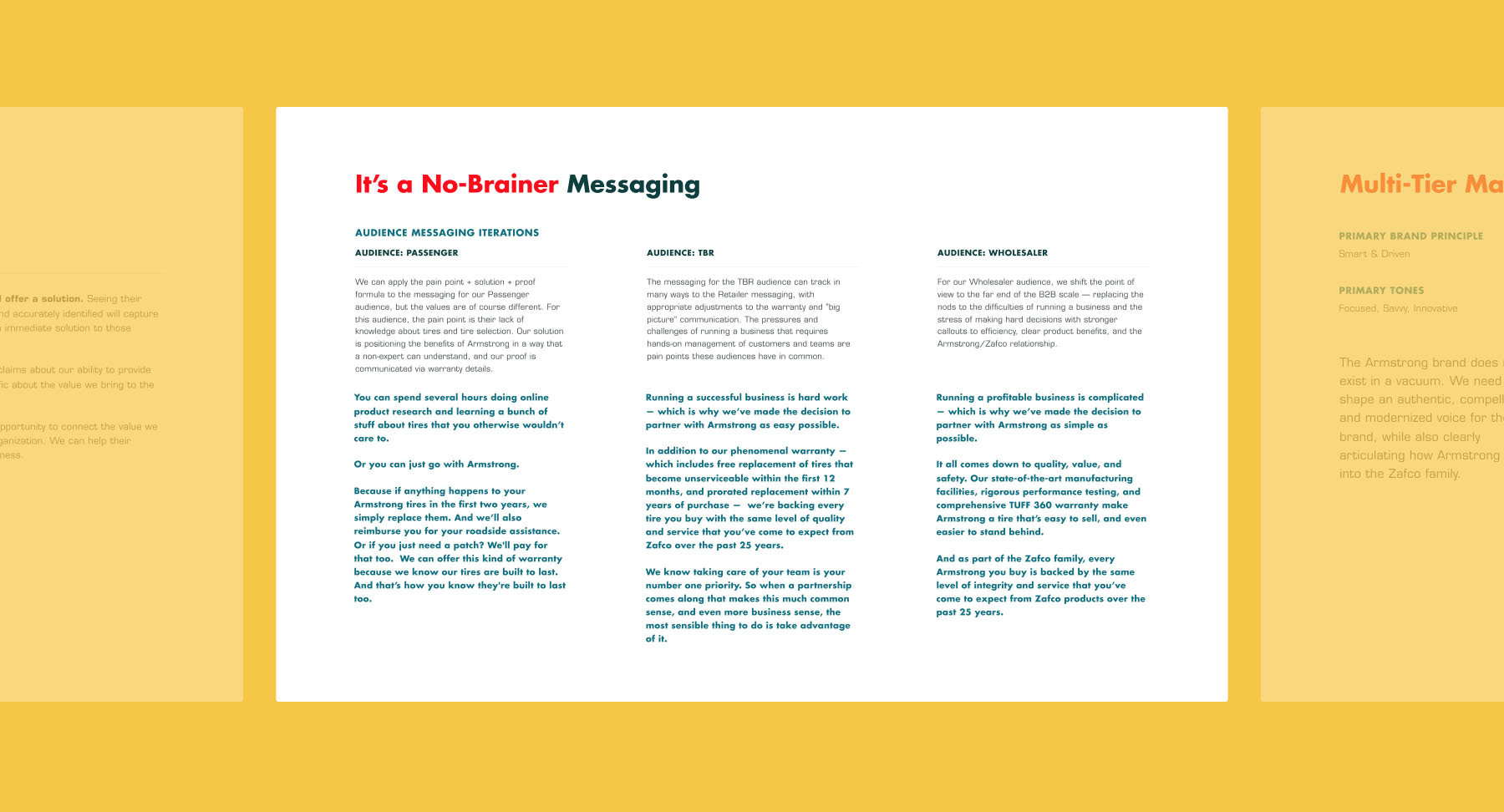 MASCOT REDESIGN

We also wanted to update the Armstrong mascot in an efficient way that wouldn't add months to our brand effort. We realized the answer might lie in the Armstrong logo itself: What if we used the rhino in the logomark as the inspiration for our new mascot? We worked with illustrator Drew Lakin to modify the image into a less anthropomorphic rhino character and created 10 signature poses to represent each of the new brand attributes.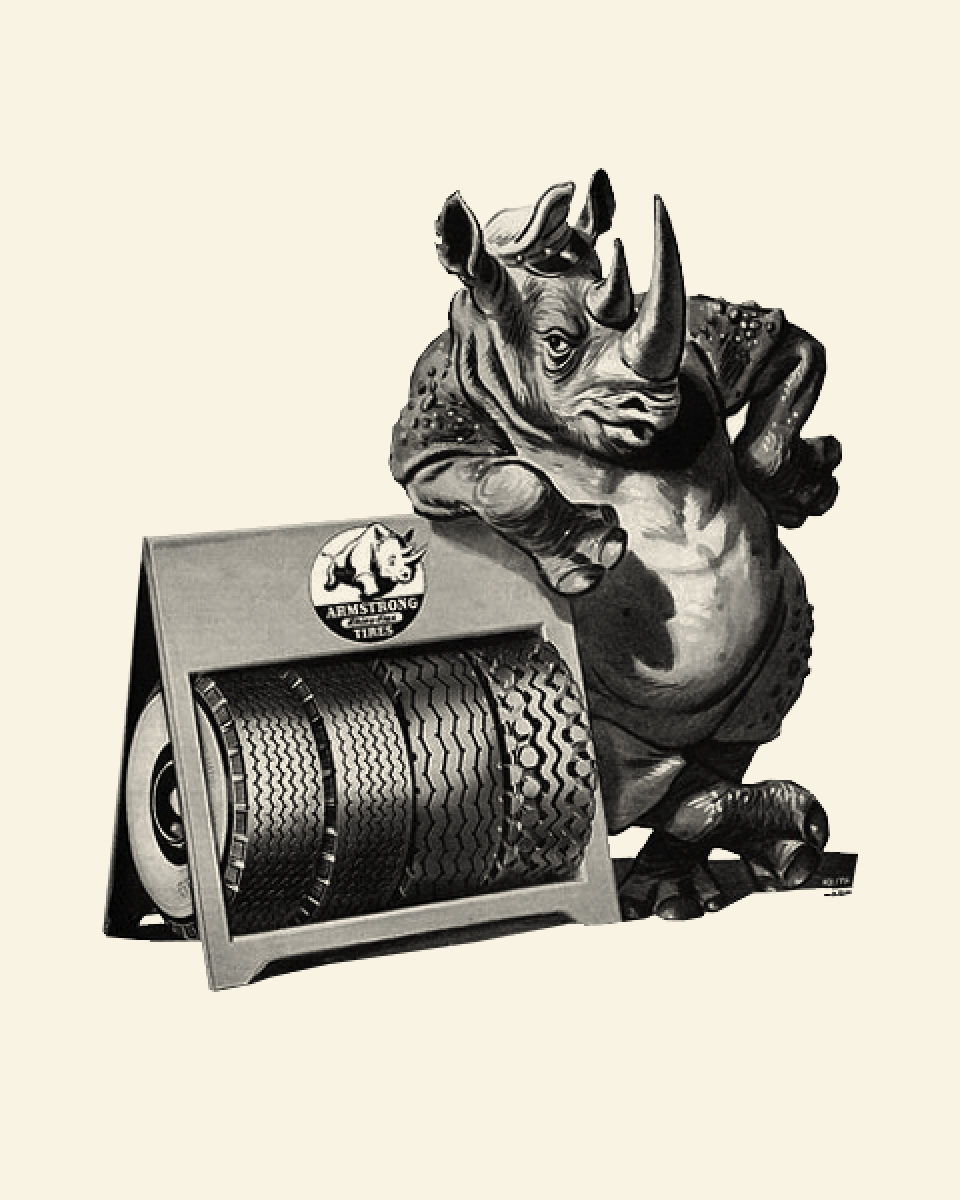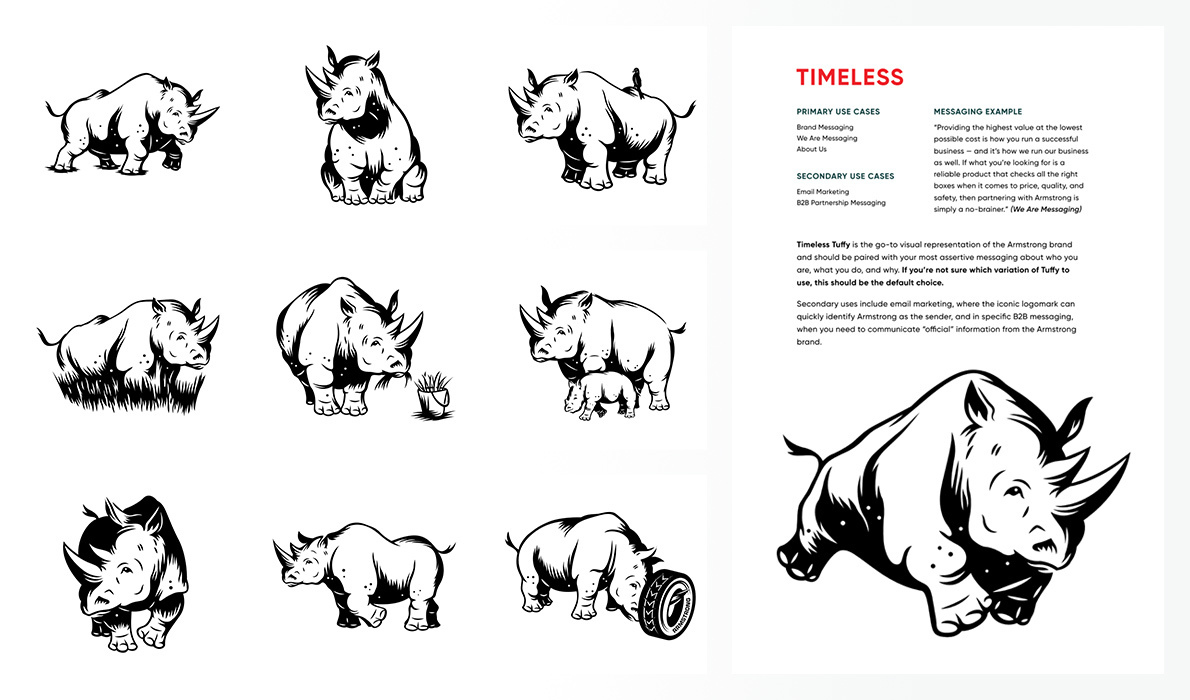 SITE DESIGN & MESSAGING

We wanted to make sure the flagship site for the new Armstrong brand stood out amongst the gritty, techy, and corporate-blue sites of their competitors. We built out the modern, straightforward, and trustworthy brand using a bold but focused color palette, thoughtful animations, on-voice messaging, and special attention to their warranty and product pages. We came up with a "reversible jacket" site concept to service Armstrong's distinct B2B and B2C audiences. When you land on the site you're on the "Passengers" or B2C version. When you click on "Commercial" on the top nav, the site "turns inside out" — the colors change, the photography changes, and the messaging changes. Structurally the site stays the same, but it is now tailored to the B2B commercial audience.
We helped relaunch the century-old Armstrong Tires brand using an in-depth research and creative concepting approach, resulting in a new Armstrong brand, mascot, communication strategy, and flagship website.



TEAMMATES
Art Direction: Blair Culbreth & Owen Shifflett
UX Design & Research: Emmi Laasko & Katherine Olvera
Front-End Development: Greg Kohn
---
Another project, perhaps?